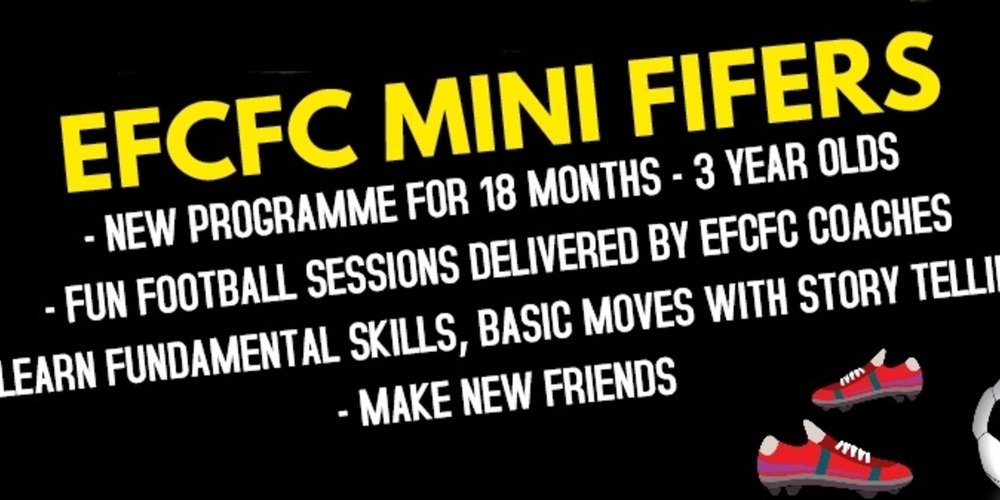 Mini Fifers kicks off for new sessions
Sun 19 August
After our summer break, block one of mini fifers starts again this week. (with the exception of The...
Read more
About the club
At EFCFC we believe in providing a positive learning environment where players are challenged and are allowed to develop technically, tactically, physically and psychologically.
Our goal is to not only educate players, but to also let the players have fun through a learning experience. We believe the balance of fun and learning is essential to the development of a player, individually and collectively as part of teams.
Read more
Upcoming Events

Fri 24 Aug 2018 6:30pm - 9:30pm

Club Links